Special – Screw/Pin/Shaft/Rivet, Secondary Operate Parts
Special: Screw/Pin/Shaft/Rivet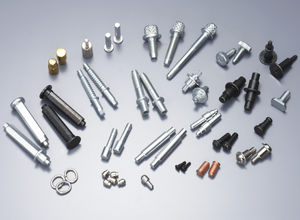 We produce not only screws but also precision screw, special pins, rivets and wire forming products. We provide them to precision machine, interior goods, stationery and more.
Special: Secondary Operate Parts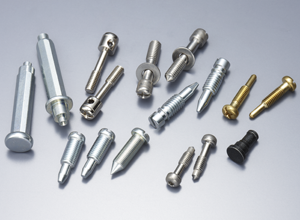 We produce variety of complicated design parts by cold-forming with secondary operation.
We reward any kind of customer needs.
Applications